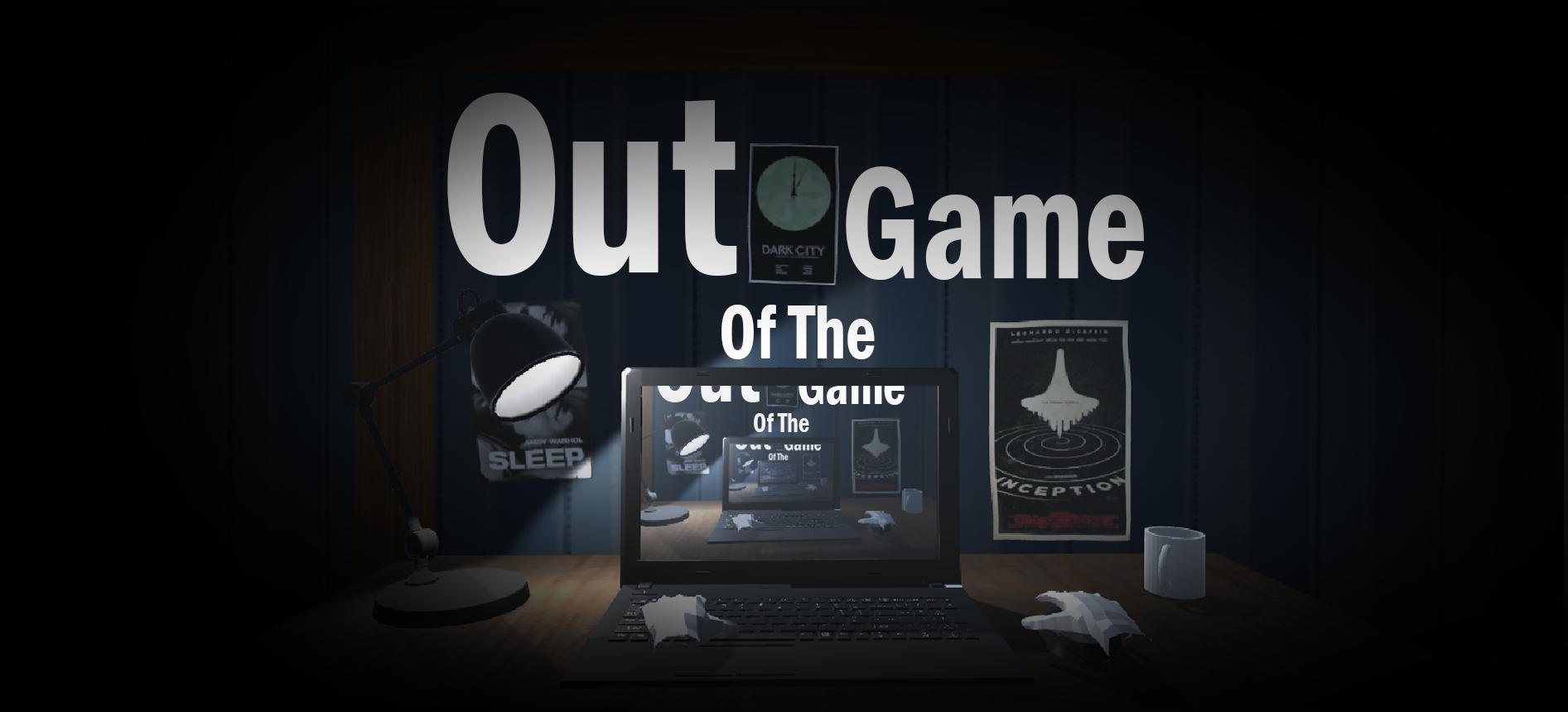 Out Of The Game
A downloadable #Walking simulator for Windows, macOS, and Linux
Out of the Game is essentially the Inception of video games, with lots of game-within-a-game madness. It takes place within a small dorm room inside a video game that you have to figure out how to escape. Littered around the room are various objects you can interact with and games that you can play, in which you may manage to find the keys that you need to escape.

Out of the Game is created for a month, by Shitao Fan.
●
"It's great fun discovering and experimenting with the various objects in the room and there are some great little surprises throughout."

Calum Fraser Alpha Beta Gamer